a few of you (hi sandy! hi owdonadlwilliamsah!) get on my damn case when i don't update my blog so here goes ..
i've been super busy and whatnot.
and aside from taking off to georgia, with Bella, for a weekend and working a handful of freelance gigs i've been enjoying what may be my new hobby ..
vintage furniture.
i think it started a few months back when Bella and i made our 1st joint purchase. this little chest/end table ..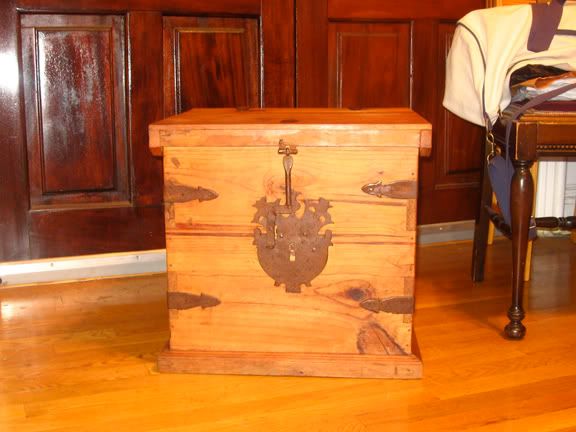 it was a mess when we bought it but we brought it home, and i cleaned it up and gave it a nice lil oil treatment as soon as we walked in the door.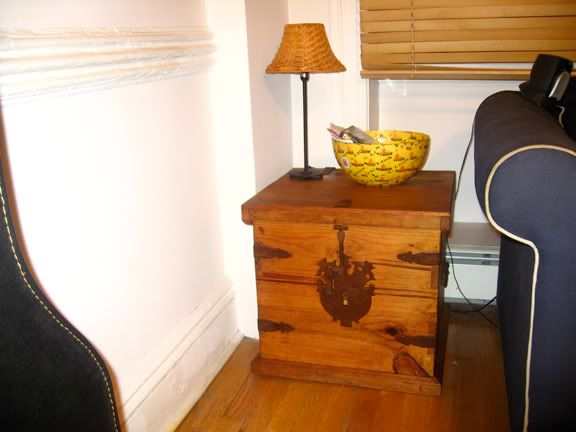 a couple of weeks ago, while in atlanta, we slid over to little five points and bumped into a vintage furniture shop named
1971
. after some yapping and browsing we came across these two pieces ..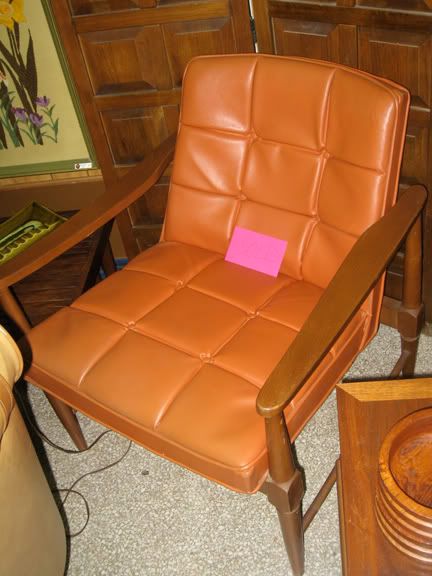 we fell in love with them (yep, the end table is attached to the double seater) and after asking prices and shipping costs we find out that the young lady who owns the shop (who was at her baby shower at the time .. congrats renee!) is a friend of mine and we ended up gettin' both pieces on a nice lil discount. so upon our return to nyc, and while waiting on the two pieces to arrive, Bella and i started planning our apartment around them.
that led us to
junk
in williamsburg. we stopped by and found this set of shelves ..
we knew that it woud be perfect for the 600-700+ records that my dad had given us, so we bought it and asked good ol' dad to come back with us in a couple of days with his trusty van so that we could bring it on home.
fast forward a couple of days, we head back to
junk
(with my parents in tow and they loved it) to pick up the shelves and we run into this ..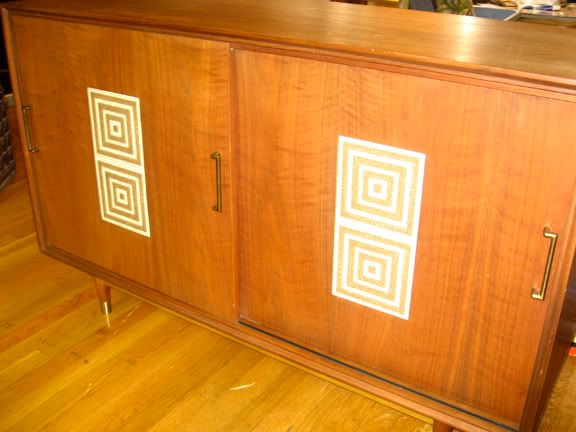 kristy and my mother went crazy over it and i couldn't even front like i didn't love it. it wasn't in our plans to pick up anything else but if you saw the price tag on it then you wouldn't have left it behind either damnit.
so we bough that too ..
and it ended up here ..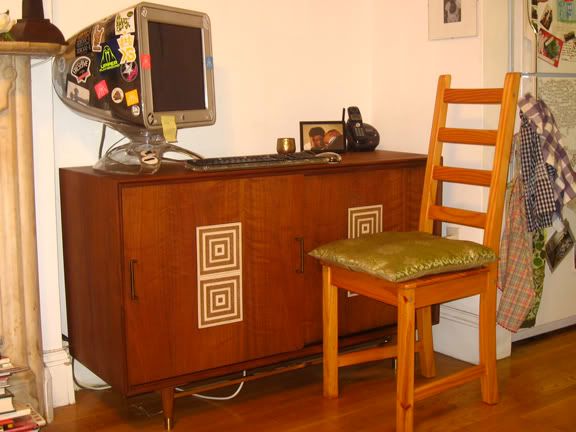 at this point the apartment is really starting to come along but we still have a ton of work to do in this place.
now, we're looking at these 2 pieces ..
first one is an expandable coffee table ..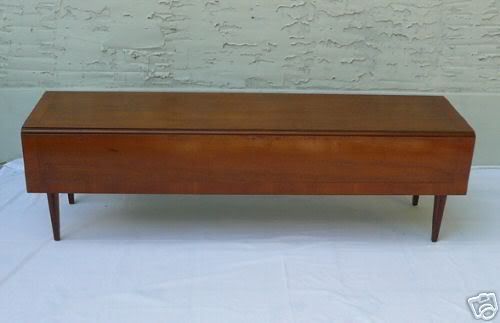 and the second is a vintage stereo system/coffee table ..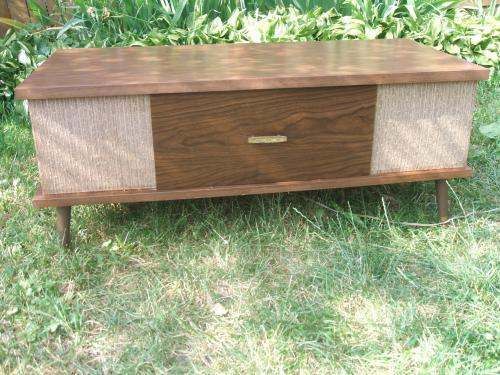 if we get the stereo system, i plan on gutting it, rewiring the entire thing and using it as an entertainment center. we'll see.
and nevermind chili's cute ass, i also want these two pieces that Bella just sent me or something similar ..
ok, that's all the update you get ..
lemme get my ass back to work over here.