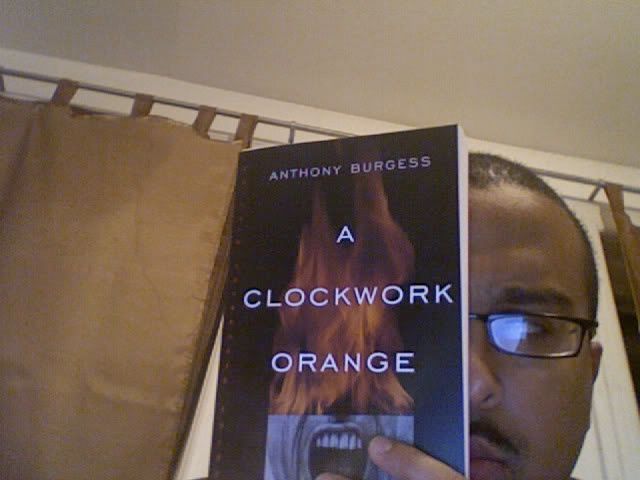 a clockwork orange
by
anthony burgess
&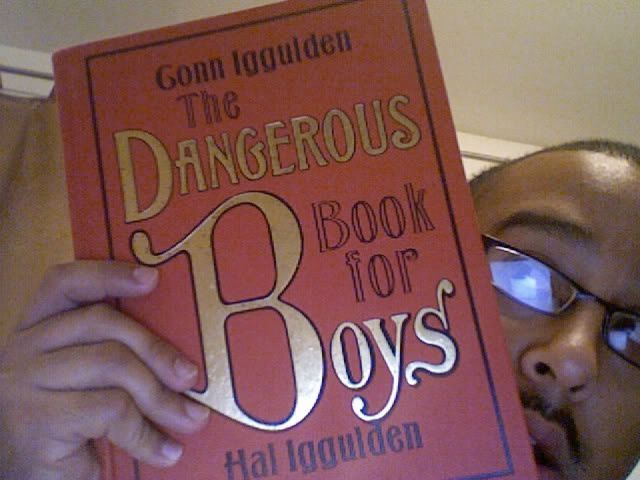 the dangerous book for boys
by
conn
& hal iggulden
i don't think i have to sell anyone on
a clockwork orange
. it's a classic book & a
classic film
which i'm sure a ton of you have heard about. the thing that i'm loving about this book is the language. burgess literally put together an entire "language" - called
nadsat
- that's spoken by alex and his lackies. nadsat is a mix of slavic, cockney, russian, gypsy and words that burgess invented. reading this book has not been easy but it definitely has not been difficult, it's kinda like traveling to a place where people speak english but with their own flair - it takes a sec to pick up on some of what's being said but when you get it, you fall in love with the word play. my emcee homies need to give this shit a shot.
the dangerous book for boys
is already one of my favorite books ever. its basically a mini encyclopedia for the mischievous and curious boy in all of us. it speaks on everything from making a paper airplane to the golden age of piracy to making a battery and answers age old questions that kids ask, like "why is the sky blue?" it even has a section on understanding girls which is hilarious. every litle boy - and a few of the "grown" men that i know - needs this book and everything on the essential gear list (swiss army knife, compass, handkerchief, box of matches, small flashlight, band-aids, etc.) that comes in the book. there's only a lil bit of summer left but best believe i'm gonna be using the instructions on how to make a bow and arrow that are in this book before the cold weather hits us. wish Bella luck cause i can feel a few child-like accidents coming on SOON.
ok, off to bed i go ..
go read a damn book please.
g'night.