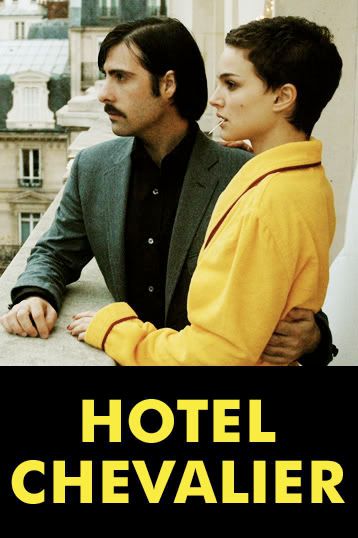 yesterday
spec
downloaded
hotel chevalier
, starring jason schwartzman & natalie portman, onto my itunes (it's
free
, son!). it's the prequel to we anderson's
the darjeeling limited
and the joint was kinda dope.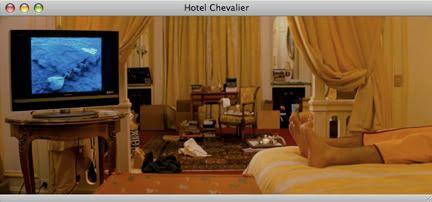 the typical anderson camera tricks (which i love) are all here but schwartzman's forced macho act is fantastic and portman is actually believable as a sexpot. it's definitely put me in the mindset for the darjeeling limited even though its been getting bad reviews. also, check out the louis vuitton luggage, designed by marc jacobs, that's has a small cameo in hotel chevalier .. supposedly the luggage plays a bigger role in the darjeeling limited.
oh and for all you boys (and girls) who are natalie portman fans .. she's nekid in this short film.
that's all i got for now.