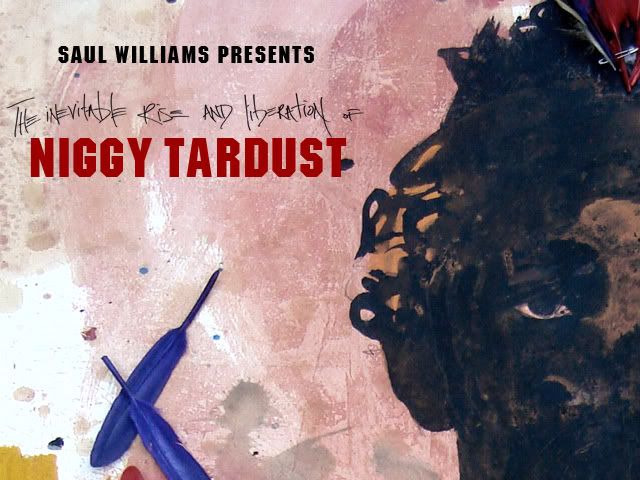 about a year ago, at la's house of blues, i met mr saul williams. we talked about the record he was working on and he mentioned working with trent reznor (who is a god) and it sparked the hell out of my curiousity. so we exchanged info (and i never hit dude up .. i'm so bad about that shit) and i beamed when i saw dude's email address. it was _______niggytardust@________.com and i thought that was the best shit ever. so a few of you who kick it with me may have heard me tell that story and talk about how much i loved his play on the fabulous david bowie's album/character.
little did i know that that email address would be the title of his new album and that it would be the second artist to pull a radiohead. yeah yeah yeah, saul doesn't have the same fan base but he is working with trent and i think that qualifies this in the same vein as in rainbows.
but again ..
he doesnt have the same following as radiohead so it makes this release just as, if not more, important than in rainbows. if an artist like saul can make waves and push his product like this then maybe labels will be forced to finally change their ancient business model.
so please, support saul and drop a few bucks (or shit, download it for free) for
the inevitable rise & liberation of niggy tardust
, starring saul williams and produced by trent reznor.