a few of you may remember the
polaroid portrait project
i did a couple of years ago. well after taking 100+ polaroids of people who i crossed paths with, i decided that i would revist the portrait project again in the near future.
so now, about 2 years later, i'm going to jump on it again. this time i'm going to paint portraits of the people that i share my personal life with.
i started these rough ink sketches on sunday.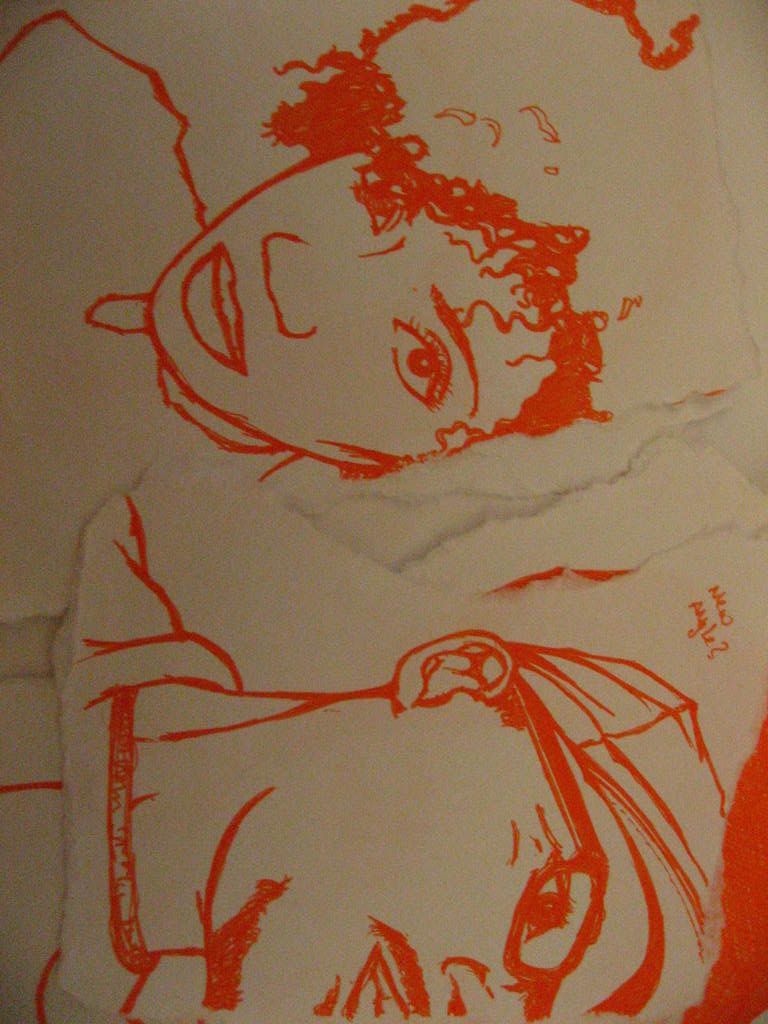 of course those are just the 1st steps in the sketch process, hence 4 different sketches of
Bella
. i'm not going to make these into anything traditional. basically i plan on taking drawings of my subjects and flipping them into paintings that lean towards the nondescript. i'm gonna try and get at least one, hopefully 2, done by the end of june, and i'm going to be posting a few of the steps along the way.
let's see how this one turns out.