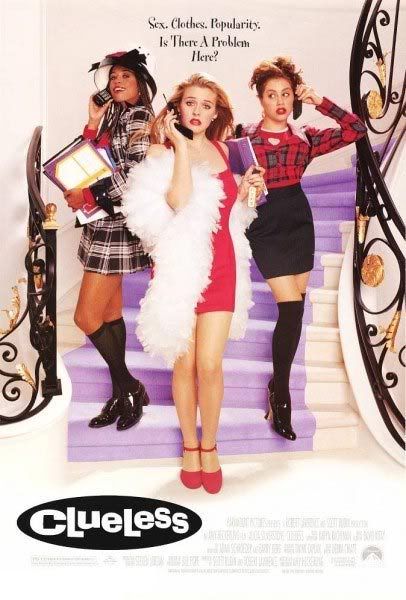 "i NOT a mexican!"
so i just finished watching
clueless
with Bella. i've seen it about 3 times since friday and i'd forgotten how much i love this damn movie. but i'd really forgotten how i know damn near every line of this movie. i used to watch it, repeatedly, with my younger sister back when she thought her big brother was still cool enough to hangout with.
i gotta call
michelle
and set aside a play date for us, i miss that bitch.