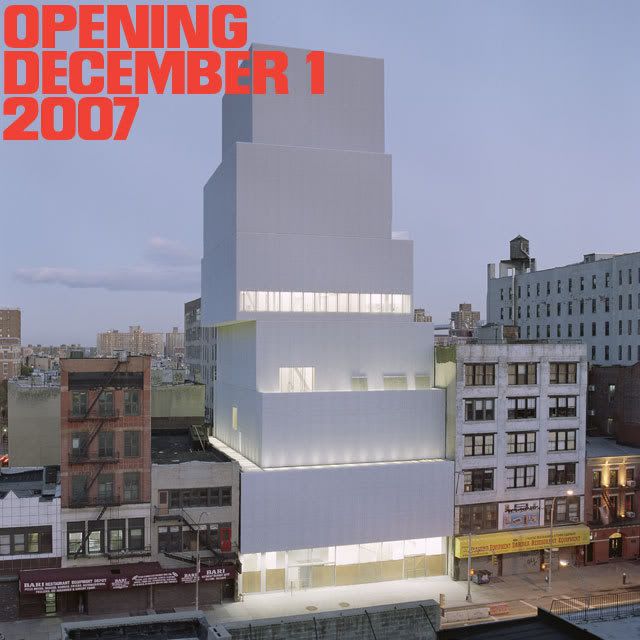 The
New Museum
Of Contemporary Art opened in New York City in 1977 and is the only museum in New York City to exclusively show contemporary art. In 2005 the museum received part of a $20 million grant from the Carnegie Corporation. Because of that grant the museum is reopening its doors in a fresh new building @ 235 Bowery (right off Prince Street). So on Saturday, December 1st, with the help of Target* and in celebration of their 30th anniversary, the New Museum will have its grand reopening with 30 hours of free admission starting at noon and running until 6pm on Sunday, December 2nd.
Make sure you get your ass out to the museum and getcho culture on.
I wonder if they'll have dranks??
* Target is REALLY making their presence felt in New York City's museum world.
First Saturdays
at the Brooklyn Museum,
Target Free Friday Nights
at
MOMA
and now this .. i'm impressed.
edit: I found
this
list of other events in the arts that Target is involved in .. pretty cool stuff.